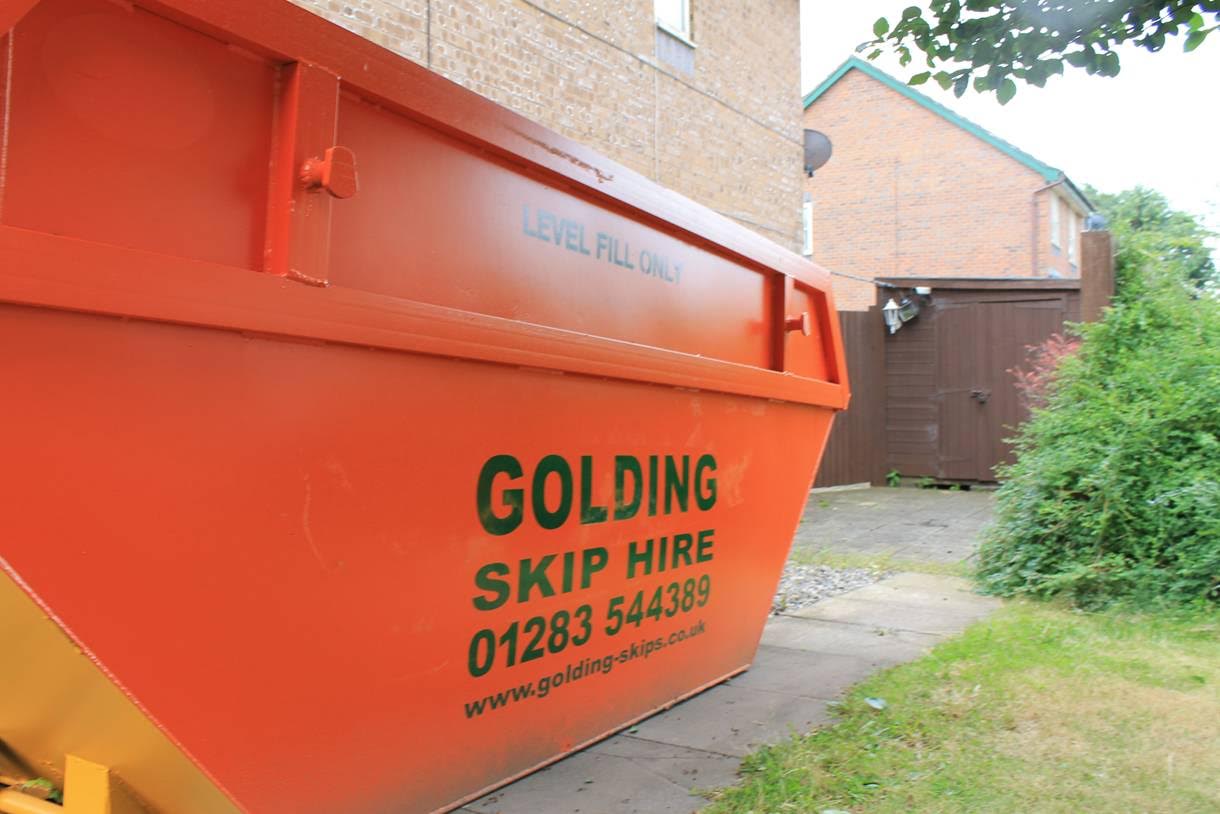 Domestic waste disposal in Burton on Trent
Whether it's for a spring clear-out, ripping out a kitchen or bathroom, that new extension or garden waste - skips are ideal for getting rid of unwanted household waste in one easy go.
At Golding Skip Hire we provide a variety of skip sizes and a fast delivery service in Burton on Trent, Derby, Ashby, Coalville, Lichfield and Uttoxeter. In addition we arrange and advise on necessary road permits and offer a convenient wait and load service. For more information or advise please give us a call on 01283 544389. You can also book a domestic or commercial skip using our easy to use on-line booking form by clicking here.
Our customers can rest assured that we do our best to recycle their waste and avoid unnecessary land fill. All waste is sorted by our team of dedicated recycling technicians enabling us to recycle waste wood, metal, green waste, plasterboard, paper and cardboard, hardcore and film and packaging. Please read our acceptable waste policy, if you have any queries then please contact us.
Our Weigh Bridge facility is available for any customer to enter the site with their own waste, generally used by customers "on the move", generating waste from different sites who can transport it in their own vehicles. The service operates by general mixed waste being charged by weight. The customer drives in over our bridge, the weight is recorded, and once the vehicle has been unloaded the driver will drive back over the bridge and the empty weight is recorded, indicating the weight of the waste dropped off.